From the point of view of fashion, in a very practical way and simple, the style is nothing more than elegance to the dress, but we ended up bringing this concept to another level when we believe that the style, in fact, is to print your personality in the way of costuming, using their clothing and other elements that are part of the visual – as the hair, beard and even tattoos as a form of expression and identification. Through style of a person we can define that urban tribe she belongs to, their musical preferences, and even their religion, while at the same time it can stand out among their peers just by presenting visual features only , without, however, look out of place in that environment.
For many this topic may seem superficial, but the truth is that a review deep reveals that there is much more in the style of a man than a selection of clothes chosen just for their aesthetic value. In this article I list 10 factors that, in my opinion, are the ones responsible for making you can be recognized by its style, see below:
1 – Like
Every one knows what pleases you, that is obvious, and is the sum of these choices will help define your style. There are no two people taste the same, so who gives vent to his tastes, trying to balance them with the various factors that influence whether dress, has a greater chance to create a remarkable style and personal.
…….
2 – Knowledge
You should not be a slave to fashion and trends that she creates, but it is important to know enough about it to make sensible choices, not to break dress codes and avoid parts uncomfortable or that do not suit your day-to-day.
Go to a party respecting the dress code formal, opt for a custom wool cold to not pass heat and pick out a tie garimpada in a thrift store, whose pattern is different, but discrete, and has everything to do with your personality, is a good example of how the knowledge of fashion allows you to attend the most diverse environments without compromising your style.
…….
3 – Repertoire
Your wardrobe does not need to be crowded when you know their needs well and knows how to combine clothes, that is, it is necessary to have a repertoire of pieces whose choice was made in a balanced way, weighing in the balance his personal taste, usefulness of the piece, fit and quality. So you will be able to dress well, spend less and create a impressive style.
…….
4 – Confidence
Being confident is a positive thing in many aspects but when we talk about style this is also reflected in the way you walk, in your posture and your mannerisms. The man is confident does not use a piece of clothing because it is fashionable, she uses it because I believe that it is contributing to your style. On the other hand the man in question with their choice always ends up externalizing that feeling, doing, who is around to feel it.
The most common case happens with the hat! Note how those who are not certain of its use is arranging, and playing the piece all the time, often looking in the mirror to see if everything is well! After you notice someone with the same accessory, but she feels comfortable with the accessory. Surely the hat will look much like the most suitable and stylish in it!
…….
5 – Creativity
Don't get stuck in the old formulas and always experimentandar new combinations is one of the secrets of those who have style. Your creativity a day can get you something unique that will become your visual signature, so do not be afraid to exercise this your side that can, suddenly, find a good mix of two parts that never went together before.
…….
6 – Boldness
Along with the creativity comes boldness, after all, doesn't help much to be creative if you stagger the time to put into practice all the ideas he has. Just be aware that not everything will go right always, because no one reaches perfection without giving some head butts before!
…….
7 – Grooming
Although a lot of people leave this question aside, it is important to stress that the style is not connected only the way you dress, elements such as your beard, your hair, and even the health of your skin help to define its visual identity, and when everything works as a set is easier to develop a style cool.
…….
8 – Posture (and body language)
We have already talked briefly about this when we addressed the theme of "trust", but it has to go deeper in the subject, since your posture can be as striking as what you are wearing. The most amazing thing is some people are known precisely because they adopt the posture taken as incorrect by the majority, but that, oddly enough, makes sense when we look at the set. The gestures also include: the manner of arranging the hair, straighten the clothes, or even to express yourself while talking, everything ends up counting in the end.
…….
9 – Individuality
Not to be a "mary-goes-with-the-other" does wonders for your style, even when you want to fit into some social group! Identify people with the same tastes and habits, know your place and feel accepted is very cool, but void your personality to follow everything that the group believes to be the best does not arrive to be an attitude of the most intelligent when we look through the prism of style. Though belonging to some movement, social group or "team" is important to keep your individuality, after all, style is nothing more than an expression of his personality.
…….
10 – Adaptation
You don't need to change your style every time a new trend, but it is important to know how to adapt-if the news that you favor. In other words: it is not because you found a visual style that identifies you and defines who will get stopped in time, it is necessary to evolve and learn to admit when something better emerged and can be incorporated into your repertoire.
…….
Final considerations
You do not need to meet all this features, but if you already have half of them can be considered as a subject able to develop an original style that, will probably highlight it positively to where you want it to pass, but it is important to be aware that this will not happen from day to night. The path is long, but worth it to be beaten if you care about your image, socially and professionally.
Gallery
Pam Riley: FASHION IMAGE: THE 5 FACTORS THAT DETERMINE …
Source: www.empoweringwomenoffaith.com
Top 5 Factors That Determine Your Photographic Style …
Source: weddingphotography.com.ph
Pam Riley: FASHION IMAGE: THE 5 FACTORS THAT DETERMINE …
Source: www.empoweringwomenoffaith.com
Pam Riley: FASHION IMAGE: THE 5 FACTORS THAT DETERMINE …
Source: www.empoweringwomenoffaith.com
13 best images about Your Fashion Personality on Pinterest
Source: www.pinterest.com
Top 5 Factors That Determine Your Photographic Style …
Source: weddingphotography.com.ph
13 best images about Your Fashion Personality on Pinterest …
Source: www.pinterest.com
Soft or hard-centred? Which is your preferred leadership …
Source: www.slideshare.net
B5: Transportation Transport in Plants.
Source: slideplayer.com
5 Main Factors That Determine The Overall Health Of Your …
Source: www.seriouslynatural.org
Equipment Clothing
Source: issuu.com
The Six Main Factors That Define Your Neckline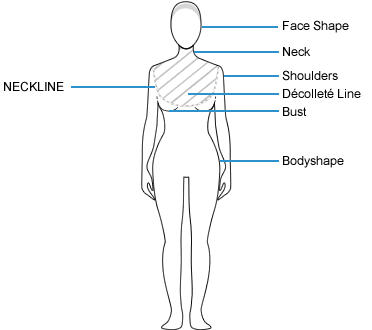 Source: www.joyofclothes.com
Business Leadership
Source: www.slideshare.net
Understanding Intercultural Communication Second Edition …
Source: slideplayer.com
Unit 3- Individual care needs
Source: slideplayer.com
Healthy Lifestyle Factors: Healthy lifestyle motivation …
Source: www.youtube.com
Factors afect leadership style
Source: www.slideshare.net
Team Leadership
Source: www.free-management-ebooks.com
Five Factors That Affect Your Style (That Are Not Clothes …
Source: www.sevenwholesale.com
Factors Affecting the Health of YOUR Heart
Source: itsaboutyourheart.wordpress.com